Ira Rainess
Phone: 410.576.0001
Fax: 410.547.2432
201 N. Charles Street
Suite 2600
Baltimore, Maryland 21201
EDUCATION
J.D., University of Baltimore School of Law, 1992
B.A., University of Maryland, 1989
JURISDICTIONS ADMITTED TO PRACTICE
State of Maryland, 1992
FOCUS
Ira Rainess specializes in complex legal deal structuring and business development for a high profile client base with his Rainmaker Representation Group. As the go to management agent in brand image development and athlete public/private partnerships, he also serves as the Head of the Sports & Entertainment Law practice at Silverman, Thompson, Slutkin & White.  A visionary in the world of sports marketing,  his reputation is supported by staying ahead of the curve for some of the world's greatest celebrity clients.
Ira's sports management career began in 1990 when he tutored under famed sports agent Ron Shapiro. There he established a relationship with baseball legend Cal Ripken, Jr. for whom he managed his marketing, business development, and legal matters as President and General Counsel for the Tufton Group. Creating and managing the first joint licensing partnership with MLB and MLBPA for his retirement tour, he pioneered Milestone Marketing, a model for Ripken's "2131" Consecutive Games record, later used by other athletes commemorating achievements  (NY TIMES 1997).
As President of Ripken and Aberdeen Professional Baseball, Ira spearheaded the development of the Ripken Baseball Complex in Maryland, a $38M facility that includes a 6,500 seat minor league baseball stadium and youth baseball fields. Working with a challenging public-private financing structure to build the Complex and the acquisition and relocation of the minor league baseball team, he later established the Cal Ripken World Series with Fox Sports Net.
With one of the premiere Lacrosse sports practices in the country, he develops players like Paul Rabil, which the NY Times describes as the LeBron James of the game (10/14/10). Loyola College Coach Diane Geppi Akens, who battled brain cancer, had her life commemorated with a book and movie rights deal led by Ira.
More than a deal maker, Ira created negotiated and managed for Ray Lewis projects including the 2005 cover of Madden Football cover and as a spokesman for NFL Pro Line, EA Sports, Vitamin Water, Medifast, and Under Armour.
Ira has been certified with MLBPA and the NFLPA and negotiated a $4.2M signing bonus for Gavin Floyd, at that time the largest MLB signing bonus ever for a HS pitcher. Ira has worked with corporate partners Red Bull, Chevrolet, EA Sports, McDonalds, Pepsi-Cola, Burger King, Nike, Reebok, adidas, Coca-Cola, Under Armour, Oakley, Vitamin Water, CBS Sportsline, USAir, Frito Lay, AIG, MBNA, Sprint, Merck, Sony, McDonalds and Warrier Sports.
In addition to sports industry clients, Ira has provided counsel to R&B star MARIO. As consultant to actor John Leguizamo with his agent role in the movie "The Fan" starring Robert Deniro and Wesley Snipes, Ira was personally named in the movie. He also managed Jason Alexander's public relations when he was married to Brittany Spears for 55 hours.
Recruited as an expert in his field, Ira has appeared on CNN, HBO's Real Sports with Bryant Gumbel, ESPN's Outside the Lines and SportsCenter and has been quoted in the New York Times, Wall Street Journal, Business Week, Sports Business Journal, Sporting News and USA Today. He was also named to the prestigious 40 under 40 by the Baltimore Business Journal and was a national nominee to the SBJournal.
A Member of the Maryland Bar, Ira is a graduate of the University of Maryland COB and the University of Baltimore Law School, where he serves on the Board of the Sports Law Institute and is an Adjunct Professor.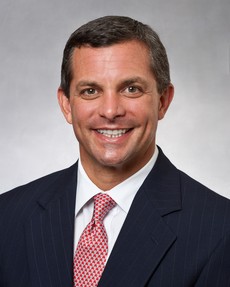 Steven D. Silverman
Education
J.D., University of Baltimore School of Law, 1991
B.A., University of Richmond, 1988
Jurisdictions Admitted to Practice
State of Maryland, 1991 United States District Court, District of Maryland, 1994 District of Columbia, 2002
Focus
Mr. Silverman is co-founder of the Rainmaker Reprsentation Group and managing partner of  Silverman| Thompson| Slutkin| White.  Mr. Silverman has over twenty years of sports and entertainment law experience.   He has been named as  a Maryland "Super Lawyer" for civil litigation since 2007.
In addition, Mr. Silverman has developed significant amount of experience in representing professional boxers in drafting managerial and promotional contracts.  As one of RRM's entertainment law attorneys, he has been retained by prominent professional boxers to litigate their contract disputes. A sampling of some recent boxing clients includes former World Champions and Olympic Medalists Riddick Bowe and Virgil Hill, amongst others.
Mr. Silverman's cases have often been reported in the international print media. He has appeared on broadcast media programs including BBC Worldwide, the Dr. Phil Show and ESPN Sports Center, to name a few.  He has served as a legal consultant for the Washington Post, the Baltimore Sun, and other media outlets.
Mr. Silverman's experience provides our clients with the ability to receive guidance from the point multiple points of views.  Mr. Silverman's litigation experience provides insight into structuring deals that are designed to mitigate problems in the future.
Ryan S. Kaufman
Education
J.D., University of Baltimore School of Law, 2011 Magna Cum Laude Heuisler Honor Society (Top 10%)
B.A., University of Michigan, 2007 Graduated with High Distinction
Jurisdictions Admitted to Practice
State of Maryland, 2011
Professional & Bar Association Memberships
Maryland State Bar Association
Baltimore City Bar Association
Focus
Mr. Kaufman serves as the Vice President Rainmaker Representation Group.
Professional History
Mr. Kaufman attended college at the University of Michigan, where he graduated with High Distinction in 2007. He attended the University of Baltimore School of Law after spending a year as a paralegal in the D.C. office of White & Case, LLP. During law school he was a staff member on the University of Baltimore Law Review and President of the Entertainment, Arts, & Sports Law Society. He also spent time interning with Octagon, Inc. and the Baltimore Orioles.
He graduated Magna Cum Laude in 2011 and is a member of the Heuisler Honor Society (Top 10%).